Our 5th Virtual Wine Dinner
                                           When in Rome.. Do as Roman do                                                                                     THIS IS WINE DINNER TIME! Let's Meet on THURSDAY JUly 16TH at 7 pm on ZOOM!
Sign up for a virtual wine dinner!
Featuring four course meal, with four different bottles. Call Piero's for informations! 703-707-6400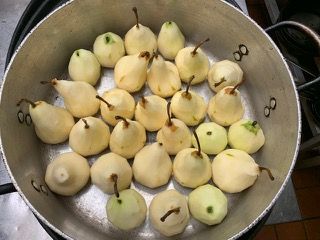 Make Reservation Now! Thursday July 16th, 7pm!
Let's go To Rome!
La Pasta
Agnolotti, Burrata & Basil with Pomodoro and toasted bread crumbs gratin
"Frascati San Marco"
Insalata
Artichoke, zucchini ribbons, Pecorino romano & Zucchini blossom with ricotta
"Roma Rosso"
Piatto Principale
Jumbo Lump Crab Cake gratin with Parsley Compound butter,
Risotto Cake & Lemon Butter Sauce
"Roma DOC Poggio Volpe"
Dessert
Melon & Berry macerated in Mimosa
$110 per couple